Foucault2 is an Amateur Telescope Making freeware to help with mirror design and polishing.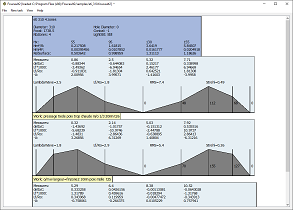 The code source is GPL, using Qt, feel free to contribute or to ask for features.
Source hosted at GitHub : https://github.com/edeforas/Foucault2
Latest build: version 2.08 (28/01/2017):
- Using latest Qt 5.8.0 (graphics engine)
- Added Zip file with executable in a portable app: unzip and run!
Download setup_Foucault2_2.08.exe (6.9 Mo)
Download portable application Foucault2_2.08.zip (8.5 Mo)